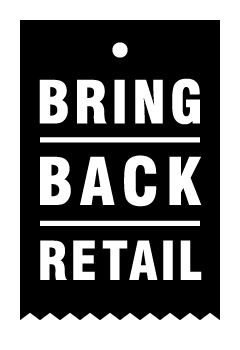 Please Join Us in
Supporting Retailers!
As businesses begin to reopen, #BringBackRetail is an initiative to drive business back
into brick and mortar retail stores hard hit by COVID-19.
"As an organization, we have always valued our business clients as an extension of our Direct Edge family.
Many of them have been deeply impacted by COVID-19 and we wanted to create a fun way
to unite our employees while doing our part to support our business partners and the retail industry."
— Ryan Brueckner, CEO and Co-Founder of Direct Edge Media.
MEET UP WITH THE TEAM
To kick-off #BringBackRetail, Direct Edge will be hosting an event with its employees on Saturday, June 27th
at the Irvine Spectrum at 10:30 AM; encouraging team members to shop at a list of Direct Edge's retail partners.
As an incentive, Direct Edge will be reimbursing its employees for their retail purchases up to $250.
---
WHAT YOU CAN DO
Starting Saturday, June 27th, join #BRINGBACKRETAIL by shopping for your favorite brands at your local retailers.
Share an image of your in-store experience on social media and include the tag #BringBackRetail.
---
BRANDS AND RETAILERS TO SUPPORT
Vans, Quiksilver, Roxy, Billabong, RVCA, Tilly's, Fox, Von Zipper, Etnies, Volcom, Hoonigan, Havaiana's and more!







---
SUGGESTED SOCIAL MEDIA COPY
Twitter / Instagram / Facebook / LinkedIn
As businesses begin to reopen their doors, let's do our part to #BringBackRetail! Starting June 27th,
support your favorite retailer by making an in-store purchase. http://BringBackRetail.com
---